Working Together for Safe Routes
By starting with children and the trip to school, communities become safe places for everyone to walk and bike. Bring together the right people such as crossing guards, enforcement and government officials.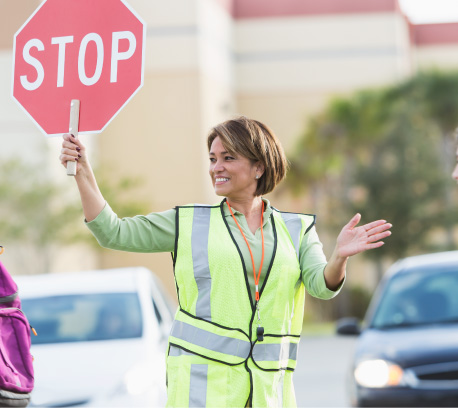 School crossing guards play a critical role in ensuring the safety of students as they walk or bike to school. UDOT Safe Routes Utah developed training materials to provide you with fundamental information that is easy to apply and will help you protect students and save lives.
Utah codes regarding Crossing Guards:
41-6a-303     41-6a-604.5