Get Your Kids on the Path to Safety
Safe Routes Utah is replacing SNAP (Student Neighborhood Access Program). The goal of Safe Routes Utah is to help children get to and from school safely while motivating children to experience the benefits of walking or biking to school.
Why Let Your Child Walk or Bike to School?

Improved Academics
Students who are healthy, awake and alert show improved academic performance and decreased tardiness and absence due to transportation challenges.

Physical Activity
Daily physical activity builds strong bones, muscles and joints. It forms healthy lifelong habits that decrease the risk of chronic disease and obesity.

Social Development
Spending time with family and community provides positive social opportunities.

Safer Students
Traffic safety instruction and practice increases confidence and safe behaviors. It also decreases dangerous traffic congestion during pickup and drop-off.

Cleaner Air
Walking and biking to school reduces the need for bus services and idling cars during pickup and drop-off.

Saves Time and Money
When you avoid driving your kids to school, you save on gasoline and wear and tear on your car.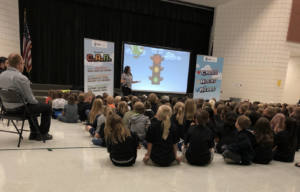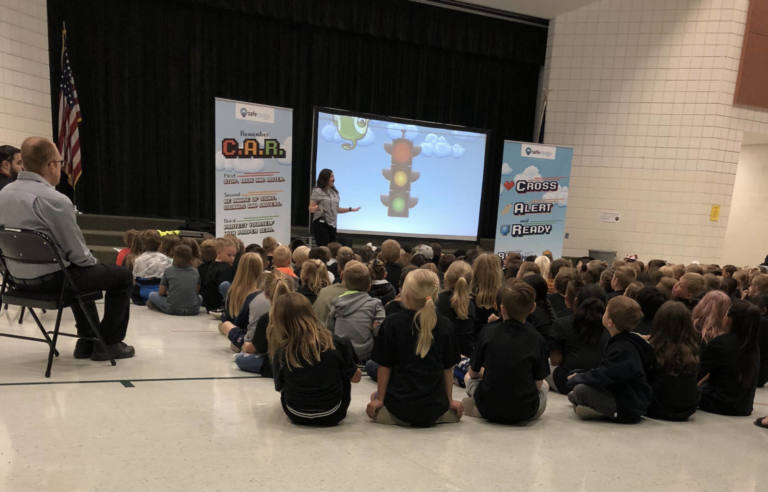 You've likely heard of our Walk & Roll Challenge. Word gets around when kids can win a free helmet and scooter, but did you know there is so much more to Safe Routes Utah?
Safe Routes Utah is a state program that encourages kids to walk and bike to and from school safely, the keyword being "safely." We find multiple ways to teach and encourage safety among students using active transportation. One way we do that is by teaching it.
Read More »
There's safety in numbers:
Start a walking group in your neighborhood
It's like a carpool without the car. Coordinate times when the group will walk past each student's house for pickup. Rotate parents who can walk with the group.