With a large increase in auto-pedestrian crashes this past year, Safe Routes Utah is here to help teach the importance of pedestrian safety to you and your children. As we head into Spring, many of you may be encouraging your children to start spending more time in the sunshine by walking or biking to school. So what can you do to help ensure their safety as they do so? One great option is a walking school bus!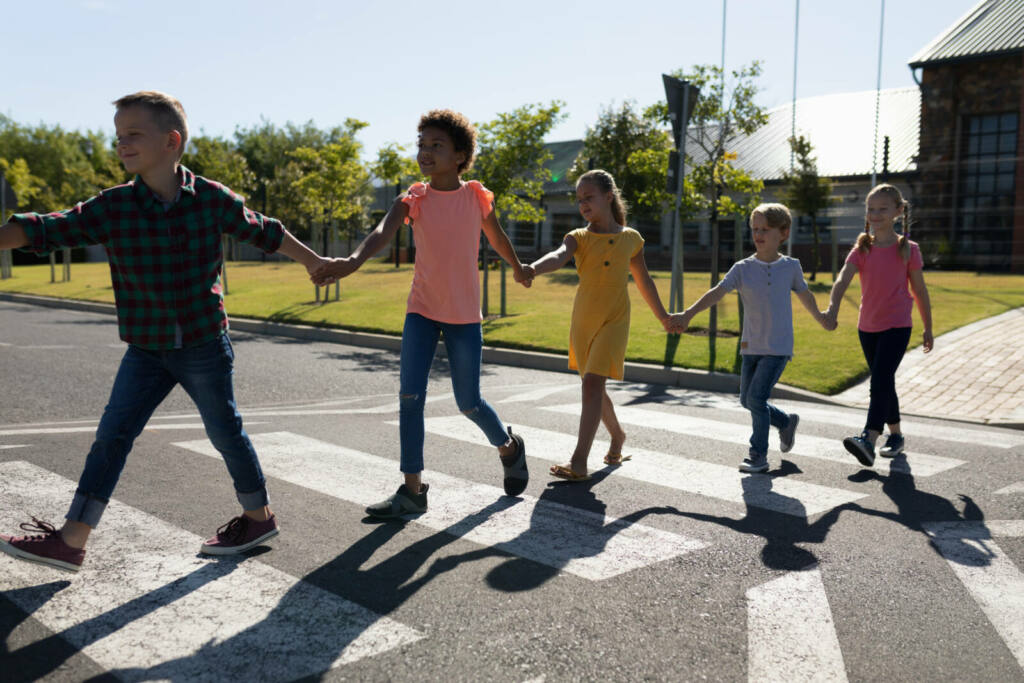 What is a Walking School Bus?
A walking school bus starts with a parent/guardian and their student leaving their house to walk to school. On their way, they pick up other walkers who live along the route, just like a bus. Ultimately, they arrive at the school and drop off the students that were picked up along the way. It's as simple as it sounds!
Why Use a Walking School Bus?
While you might want to encourage your kids to walk to school, you may be worried about them doing so alone. A walking school bus can help ease those worries by knowing that your child is a part of a group that is supervised by a responsible adult. Walking in large groups increases safety in many ways. Parents that are involved in the walking school bus can help address potential dangers to the group including traffic dangers, stranger dangers, and even bullies. In addition to increasing safety, walking school buses can also increase a child's physical activity and provide them with the opportunity to develop social skills as they walk with their peers.
How to Start a Walking School Bus
To implement a walking school bus, start by inviting families in your neighborhood to be a part of it. Then, use your school's Safe Routes map to find the safest route between your house and school. Decide how often the group will walk together and coordinate logistics with the families involved.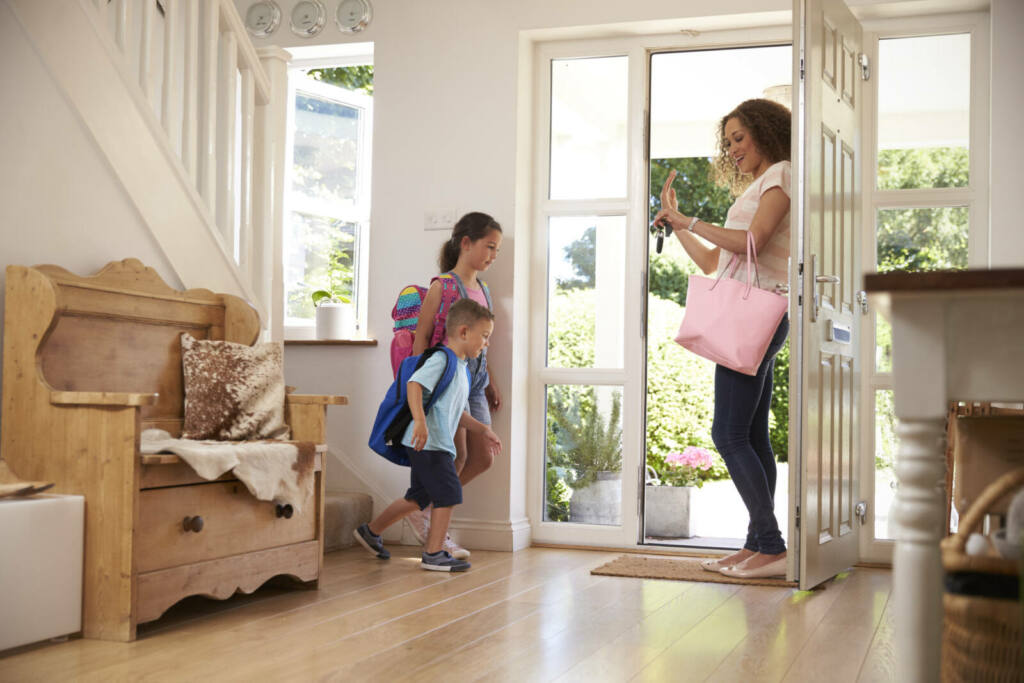 As your child participates in the walking school bus, they can also enter into Safe Routes Utah's Walk & Roll Challenge to win sweet prizes just for walking to school! So as you can see, there are many benefits to implementing a walking school bus. It is a great option to help increase pedestrian safety and help your child create healthy habits. So lace up your shoes and enjoy the peace of mind of knowing that your child is safe as they walk to and from school!