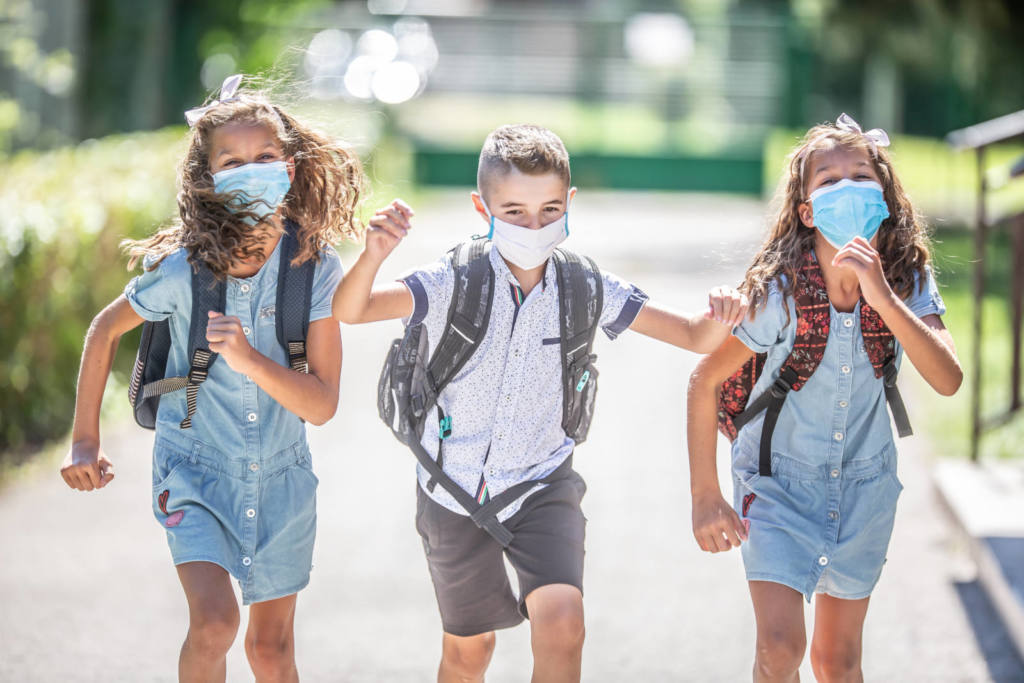 Did you know that the most dangerous time of day for kids is from 7-8 A.M. and from 3-4 P.M.? That's because those times correspond with school drop-off and pick-up times. In a study conducted by ZenDrive, an app that tracks driving behaviors around school zones, it was shown that children are in the most danger around these times because traffic volume increases substantially in school zones, and Utah was included in their research. Click here to see how your county performed.
Take a look at the video below. It shows traffic before school is in session and then again while it is in session. The increase in traffic is significant. It not only increases auto-pedestrian risks but it increases pollution around school zones where children are at a higher risk for respiratory issues. This is because children have a higher breathing rate than adults and consume more air in the process of breathing. You might notice precautions for recess being taken when air quality is poor by skipping or having recess indoors, but another way to help is to reduce traffic in school zones. If you're curious, click to see if your child's school's traffic has been captured.
Now that we know that traffic poses a risk to children and their health, what is the solution? The answer is surprisingly simple. Walk. You can bike or scoot too, but when vehicles are reduced around school zones, the risk to children and their health is reduced. Making the switch to using active transportation to get to and from school does require some effort, but we are here to make that change easier.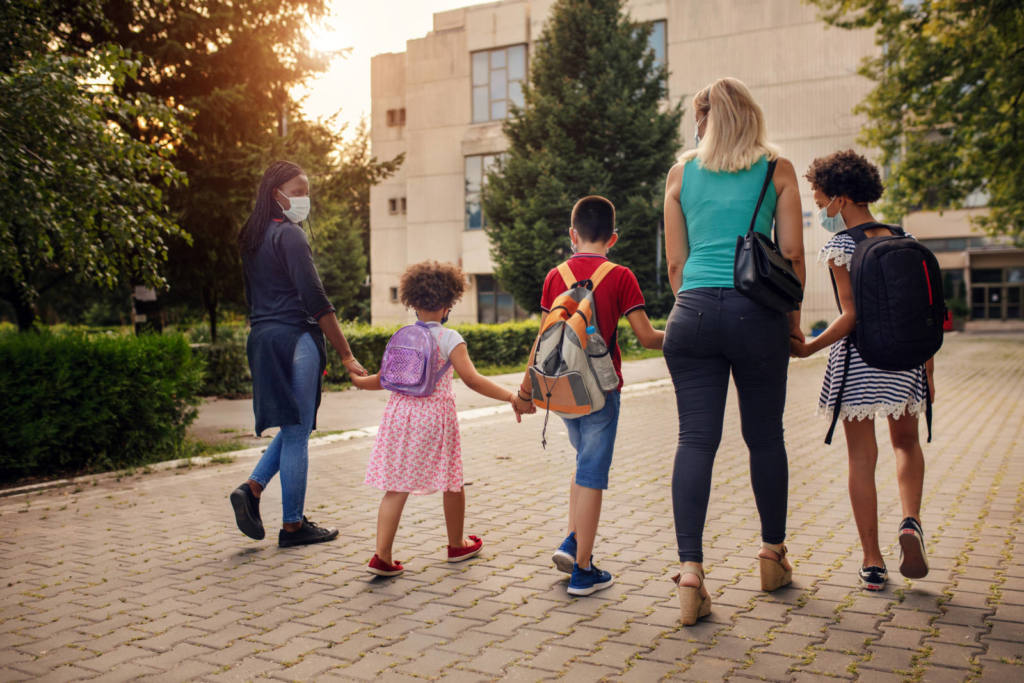 Your first thought might be something like, "we don't have time to walk" and we get it. Mornings are especially busy. So we encourage you to do an experiment. Time how long it takes to drive and wait to drop off your kids and then try walking to school one day and see how the time compares. We have found that the time it takes is actually not too different. Maybe you are concerned about how to get to your child's school when walking. We have you covered there also. Did you know that every elementary, middle and junior high school in Utah has to designate a safe route to school? Yes, there are designated routes for you and your child to use that utilize safety features like sidewalks and crosswalks and low traffic areas as much as possible. Click here to review your safe route. 
We know there are many reasons it seems challenging to use active transportation to get your kids to school, but every child deserves a safe school environment. Contribute to your child's safety by walking instead of driving to school. It will give you quality time together, improve their health and more than anything it will reduce the real risks they face every day from 7-8 A.M. and 3-4 P.M.