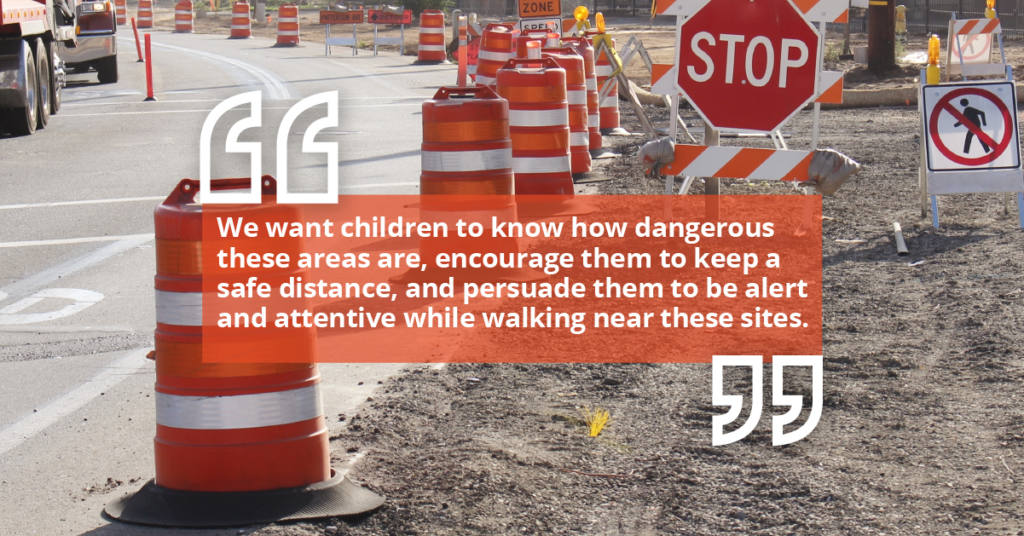 Construction zones are commonplace throughout Utah and, if not navigated properly, can be extremely dangerous for our young people. The Safe Routes Utah outreach team works diligently to educate elementary aged kids about the dangers found in these areas through an interactive assembly called, "Think Safety." It teaches concepts about safety through play and is designed to mitigate their curiosity around construction zones. Students leave knowing to steer clear of these areas and to remain alert and attentive when passing by.
The West Davis Corridor is one of Utah's current projects that stretches from Farmington to West Point and will be under construction for the next 3 years. With 14 elementary schools along this corridor, "Think Safety" is a vital educational tool that can be utilized to teach these students about the dangers in and around these areas.
We wanted to gain more insight into "Think Safety"—why it's an effective program, what's involved, and the details of what it's like to teach students in such a high energy environment. Lyenna Kemp, one of the Safe Routes Outreach Specialists, sat down with us to help us dive further into "Think Safety" and what's all involved.
We asked Lyenna to tell us a little bit about what students should take away from the experience. She explained, "'Think Safety" is all about safety around construction sites. Most children find trucks, trenches, and equipment fascinating. The truck tires, for example, tower over adults. For a child, it can feel like an invitation to explore and investigate this new and interesting thing. Our purpose is to placate that curiosity through discussion, visuals, questions, and play. We want children to know how dangerous these areas are, encourage them to keep a safe distance, and persuade them to be alert and attentive while walking near these sites."
The assembly is creative and interactive and includes a relay race through various obstacles. The students are excited and fully engaged—cheering for their team with such enthusiasm we found ourselves caught in the fun, too. Lyenna shared with us what is involved and what students learn from this activity. Lyenna says, "This is my favorite part of the presentation. The energy in the room is boisterous, to say the least, but I think it effectively engages students as we educate them about trenches, debris, equipment, and safety gear found at construction sites. Students learn about the dangers of each and their purpose, while also learning about the safety measures and equipment workers are required to utilize to keep them protected."
The relay race is used as a way to test students' newly gained knowledge through practice, which is perfect for this age group. It's hands-on and memorable, which accomplishes the program's purpose … educating students to keep them safe.
There's no doubt that fun and games facilitate a constructive learning environment for students. They leave the assembly smiling and waving as they exit. So, we were curious about the feedback Lyenna received from teachers. She said, "I love the genuine surprise teachers approach me with. Most confess their apathy about attending, initially. They admit to thinking the content was going to be dull, only to find they enjoyed the assembly almost as much as the students." Apparently, it has a positive effect on the young at heart, too.
If you're interested in having a "Think Safety" assembly at your school visit https://saferoutes.utah.gov/think-safety/. Fill out the form listed at the bottom of the page and the Safe Routes Utah outreach team will contact you to get your school scheduled.