What time is it? Time to go back to school! That means late nights quickly finishing forgotten homework, making sure every pencil is accounted for on your child's school supply list, packing a well-balanced lunch every morning and rehearsing the bus schedule until you know it like the back of your hand.
But, what if your child walked or biked to school?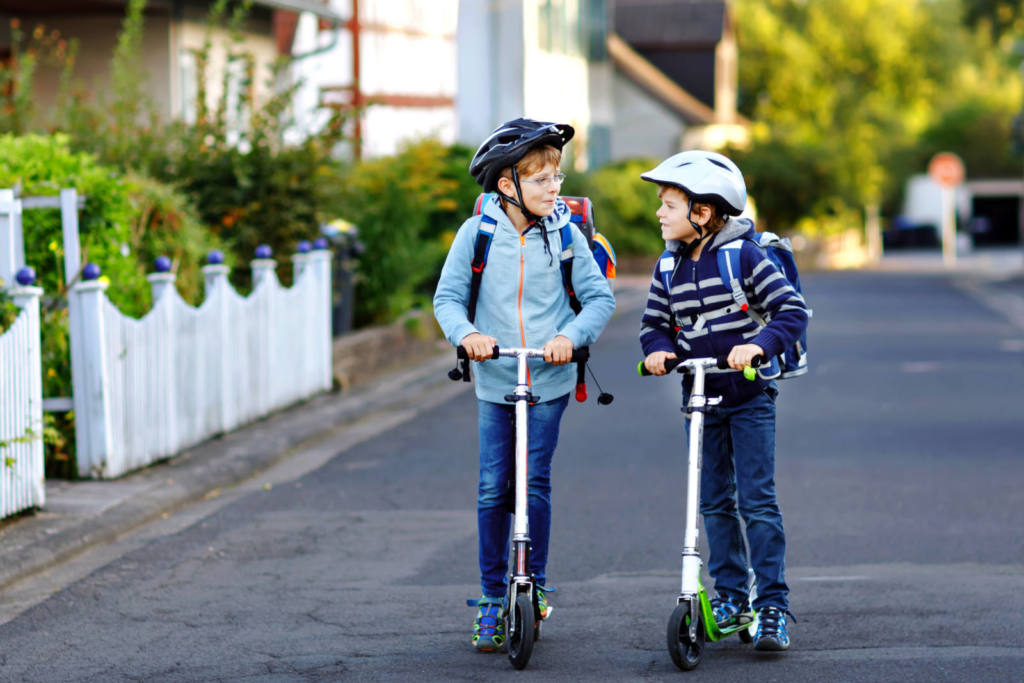 The benefits of walking or biking to school are some you might already be familiar with – improved academics, physical activity, reduced pollution and more. Not to mention the quality time that can be spent together!
Before you decide to conquer the commute to school by foot this year, make sure you have the essentials ready to go. Have your safety gear on hand, find your Safe Route, and get your Walk & Roll Tracker ready to go!
Safety Gear
First off, wear your helmet when riding a bike! No matter the riding distance, helmets are the best way to protect your child when they ride. A great way to ensure safety is fit. Read here to learn how to properly protect your child with a helmet that fits correctly. This can also apply to scooters, skateboards and more.
If your child is on their way to or from school when it's dark outside (think the shorter daylight hours in the winter months), don't forget to dress them in reflective gear. It's an added precaution for any pedestrian to increase their visibility.
Finding Your Safe Route
The key to arriving at school safely is choosing a Safe Route. Every school has one (it's Utah law) and it's updated annually, based on the school attendance boundary, walk zone or the surrounding neighborhoods. We have a tool that makes finding your school's Safe Route easy – just visit https://www.saferoutesutahmap.com/accounts/login/ to find a Safe Route for your child.
Walk & Roll Tracker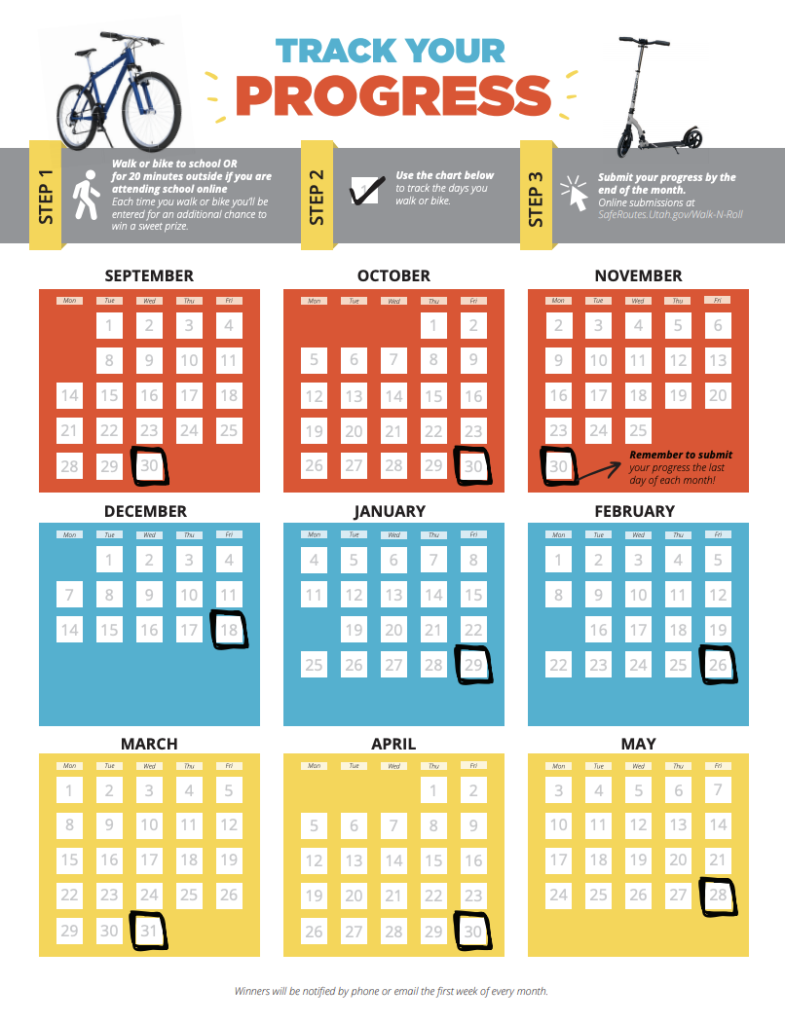 The Walk & Roll Challenge runs from September to May, and rewards students from Kindergarten to 8th grade, monthly prizes for walking and biking to school. You can submit your child's progress during the last week of every month to qualify for the prizes. Just visit https://saferoutes.utah.gov/walk-n-roll/ for more information about the challenge, and to download the free Walk & Roll progress tracker!
Keeping your child safe is always our top priority. This school year, let's prepare them for their Safe Route to school, and make it the best year yet.