It's the time of year when everyone is ready to shed the winter coat and get outside. When it's time to get the bikes out for your family, you might notice that your kiddos have grown since the last time they rode, or maybe you have a child ready for a big-kid bike. In any circumstance, we can help you figure out the correct bike size your child needs to successfully ride and stay safe while doing it.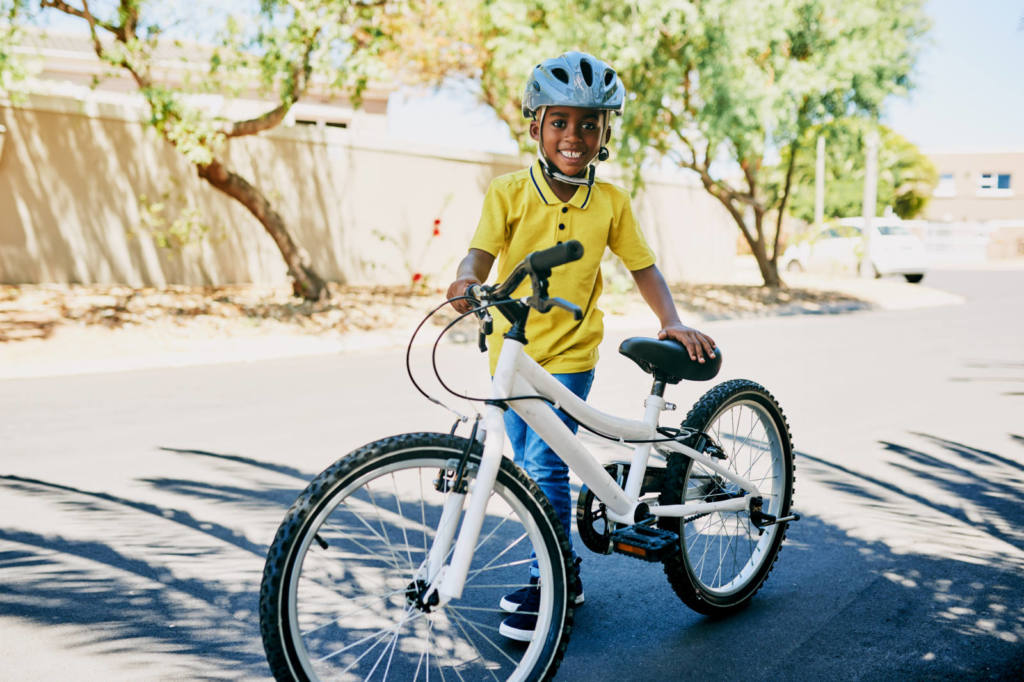 Kids grow up so fast; we know you've heard that one, but because they grow, the type and size of bike will change and it matters. If your kid rides a push pedal bike, they should have one that's the proper size. When a child has a bike that is the correct size, they can control it better, refine their coordination and increase their confidence and safety.
A bike the right size should:
-Allow the child to straddle the bike between their legs with both feet flat on the ground.
-Handlebars should not impede pedaling. Knees should not hit them when riding. 
-When the pedal is the closest to the ground, the legs should have a slight bend.
-When turning the bike, their arms and upper body should not be overextended.
Once you assess the bike size, check that your child's helmet fits properly. They must be safe while riding, and a bike helmet is essential. Bikes and bike helmets should always be used together.
A bike helmet fits properly when:
-It fits snug but not uncomfortably. It should have little movement when buckled. 
-It should sit level. The helmet should not tip forward or back and shouldn't lean to left or right. 
-The helmet should sit on the forehead. Use the two-finger rule. A helmet fits properly when two fingers fit between the helmet and eyebrows.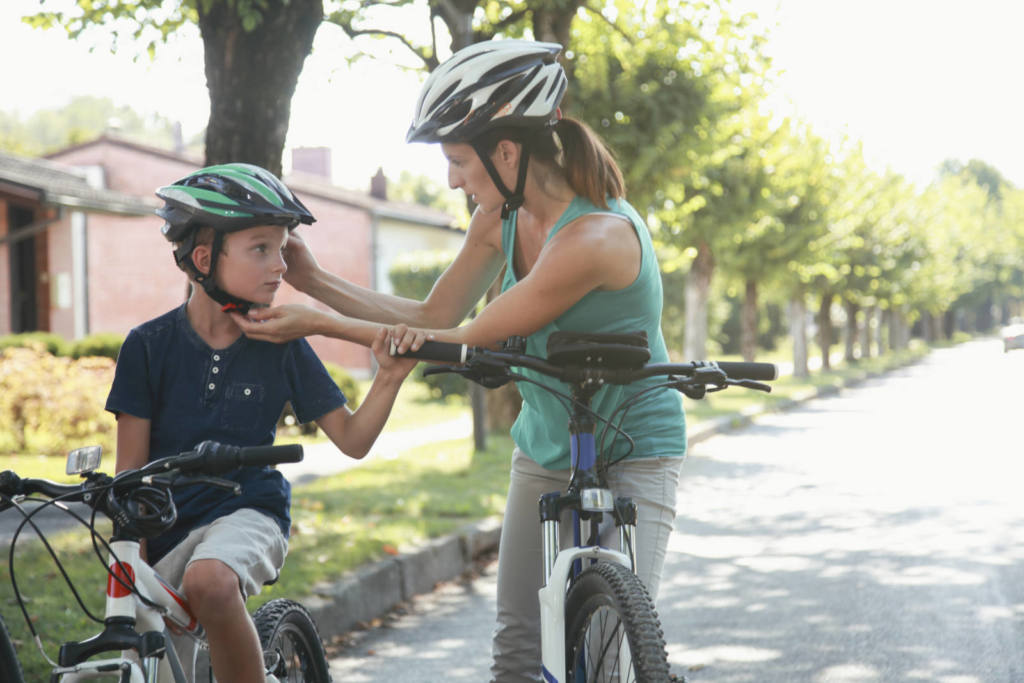 With your child correctly outfitted, it's time to ride! The best way to ensure safety when your child is riding a bike is to teach them safe riding techniques. We recommend checking out our assembly resources, Beat The Street. Another great resource is Bike Utah and their Youth BEST Program. While classes are yet to be set, they have wonderful learning tools and resources to go over with your child. 

Once your kiddo has the proper fitting bike, helmet and safety prep, it's a good time to push the pedals. If you decide to ride with your kids to school, be sure to enter your child in the Walk & Roll Challenge. Parents and kids win sweet prizes for walking or biking to school each day!