Safe Routes Utah knows some parents may need to give children a little extra encouragement to keep walking or rolling to school through the upcoming winter months. The benefits of active methods of transportation aren't limited to warmer seasons only. So, stay motivated and lead by example to inspire your kids to choose walking and biking, instead of driving, and make active transportation a lifelong healthy habit. Even better, help your child enter the Walk-N-Roll Challenge for a chance to win sweet prizes, like a new bicycle or scooter!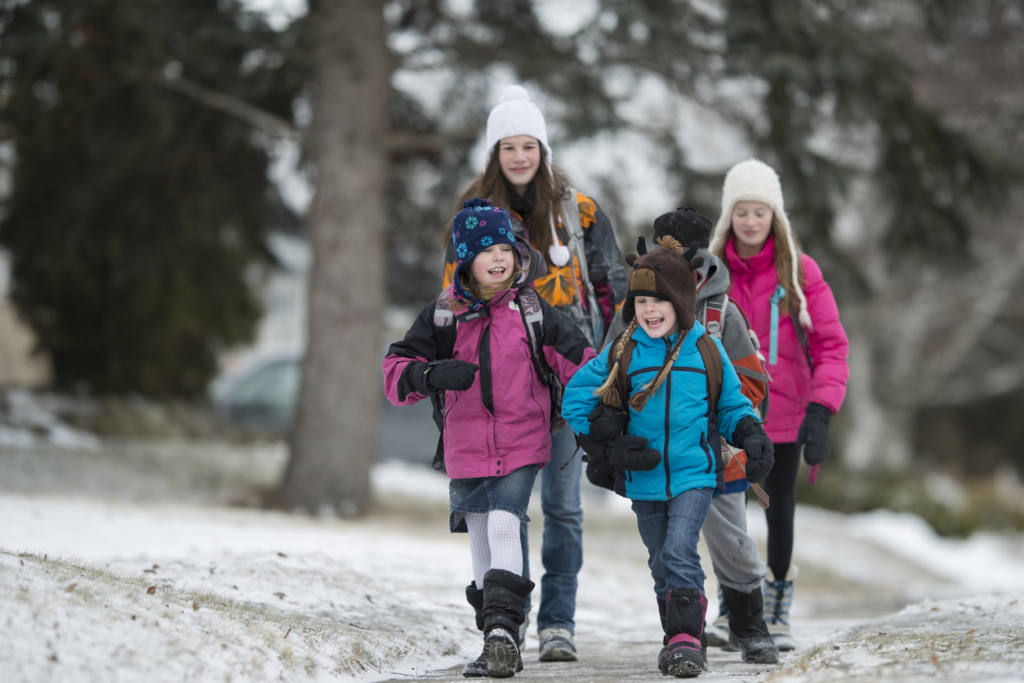 Dress the Part
Dressing appropriately for the season keeps your children comfortable and safe on their commute to and from school. Warm coats, hats, scarves and gloves or mittens add warmth to base layers. Waterproof gear and umbrellas keep children dry in the event of precipitation. Add reflective elements to remain visible to others when daylight is limited. In addition to dressing appropriately, choose footwear or wheels to match road and sidewalk conditions.
Quality Time
What is better than encouraging your kiddos to walk and roll to school? Walk or roll with them! Get a few more minutes of quality family time and conversation during your commute, bring your family closer and gain insight into your children's world. Make it fun and silly by taking turns pulling each other along on a sled when snow is deep. Create family memories! As an added bonus, parents who walk or roll with their children can enter the Walk-N-Roll Challenge for a chance to win sweet prizes too!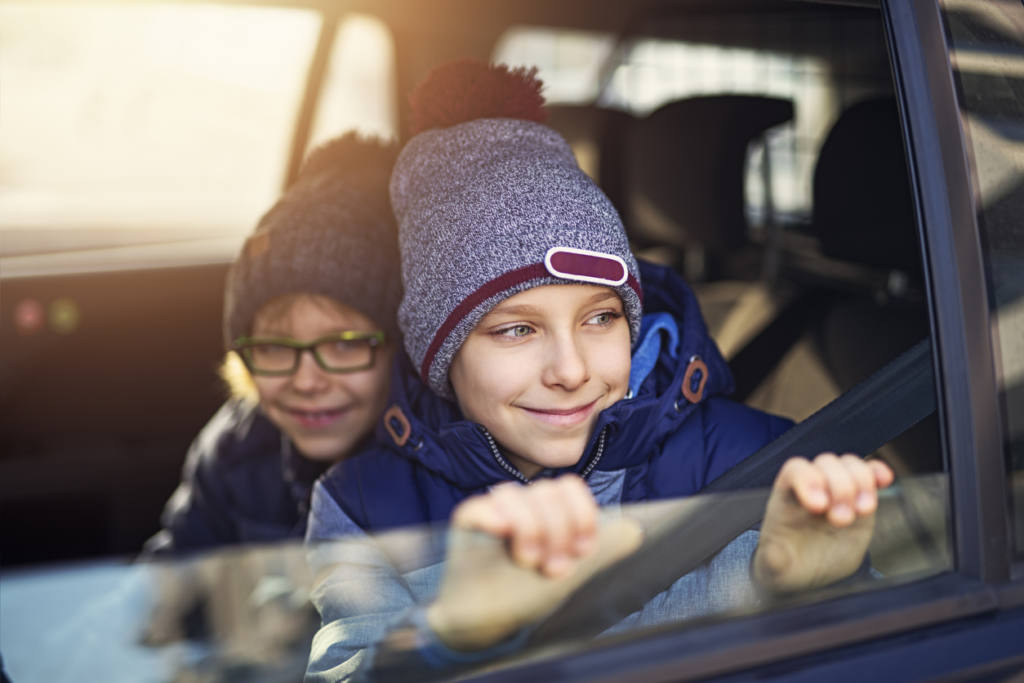 Improve Winter Air Quality
Choosing to let your kids walk or roll to and from school instead of driving them is one way you and your family can do your part to help improve Utah's air quality. Since the majority of particulate matter in the air comes from vehicle emissions, when you choose to walk or roll, you are choosing to show UCAIR about Utah's air.
Reduce Traffic in School Zones
Less traffic congestion in and around school zones keeps kids safer no matter the season. Continuing to allow your children to walk or roll to school during the winter months will keep traffic congestion at and around your child's school low. The more students and families that choose to walk or roll to and from school, the safer and healthier kids will be.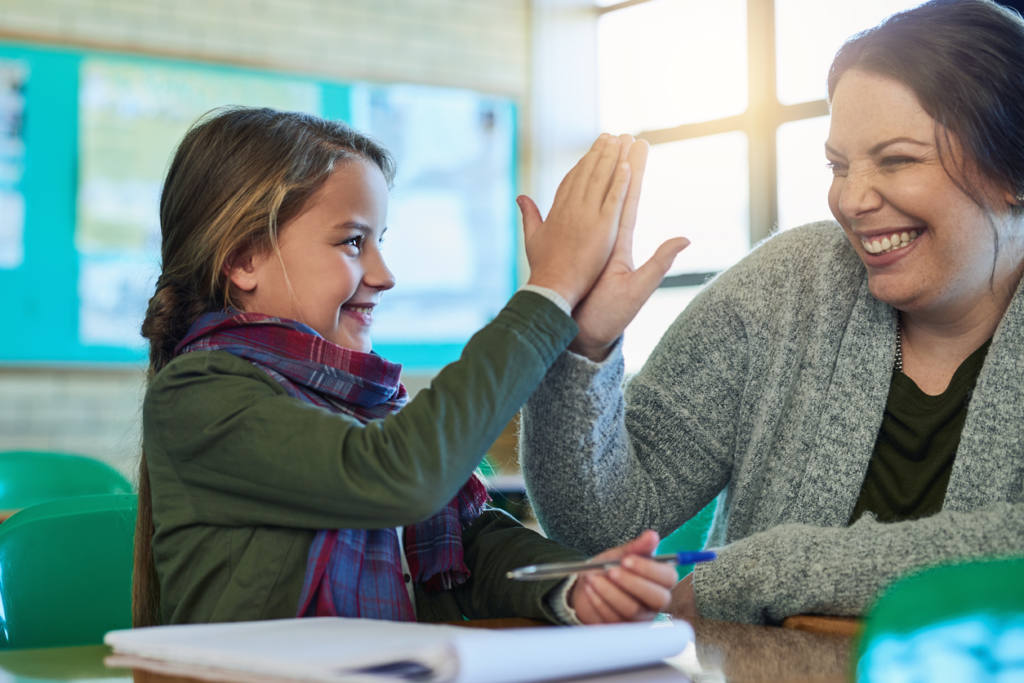 Community Building
More facetime around the school provides the opportunity to connect with teachers, administrators and other parents who can help encourage others to support walking and rolling to and from schools. #ShowUCAIR about the air around your child's school and in Utah by advocating for an idle-free zone. The Utah Clean Air Partnership is a great resource for idle-free signs and messaging for schools, administrators and parents to educate and encourage others to do their part to help keep Utah's air clean.