If you're like us, you love Utah and all of the exciting activities it has to offer. Our friend Kyra feels the same. She runs the Instagram account Utah With Kids, and specializes in finding all the best kid-friendly things to do in Utah, including Safe Routes. Just like every mom, Kyra knows how incredibly busy mornings can be during the school year. She shared some tips on how she makes it all work, so her kiddos get all the rewards from being active as well as a chance to win sweet prizes.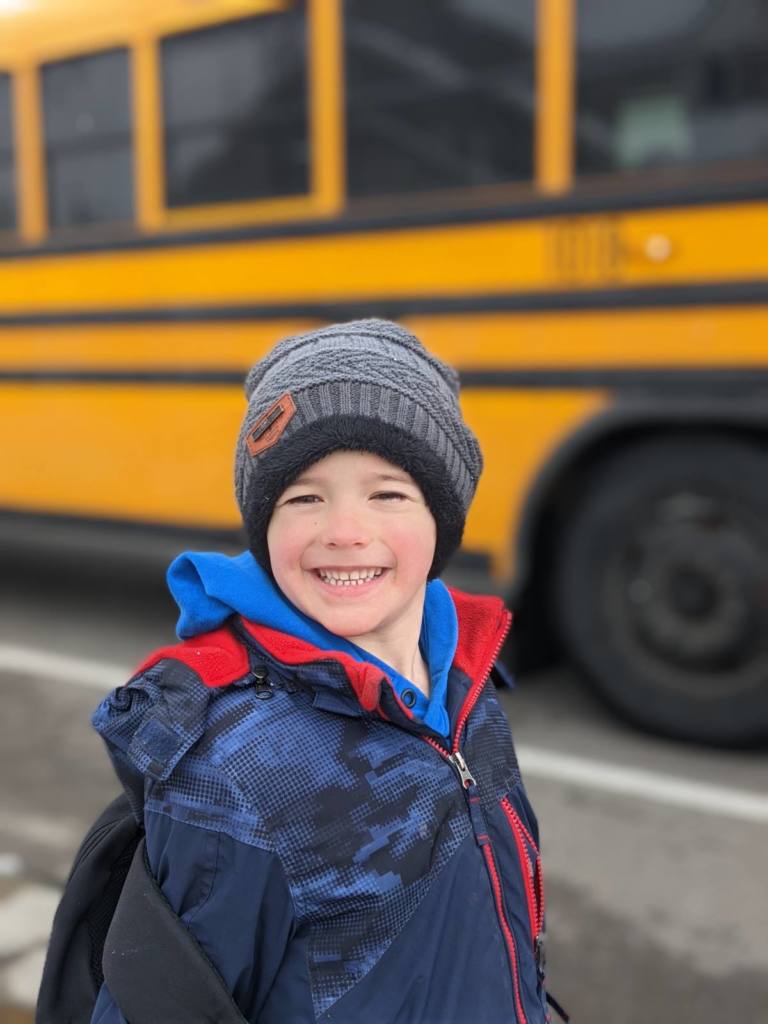 Kyra has an 8-year-old and a 5-year-old that participate in the Walk & Roll Challenge. We love that they walk to and from their bus stop, and that totally counts in the Walk & Roll Challenge. Riding the bus is the most time-efficient option for Kyra. She told us, "It definitely saves me a lot of time to have my kids ride the bus, and they love being able to ride and socialize with friends to and from school each day."
So what does she do to make the jaunt to-and-from the bus doable for her kids?
Kyra told us preparing beforehand saves time and stress in the mornings. "I always make sure they have what they need before walking out the door," she said. "We also always assess the weather and what extra clothing they may need to make sure they're comfortable on the walk."
She recommends teaching safety, and that's something we can get behind. "Know the route that they take and be mindful of the time they need to leave and the time they usually return. My kids also have Gabb devices which makes it easy for me to know that they make it safely to school and allow them to easily reach me if needed," she says. Another suggestion she has that we love, "Walk with them when/if you can! Your example is a powerful one and it's a great opportunity to connect and spend some quality time with your child!"
"Your example is a powerful one and it's a great opportunity to connect and spend some quality time with your child!"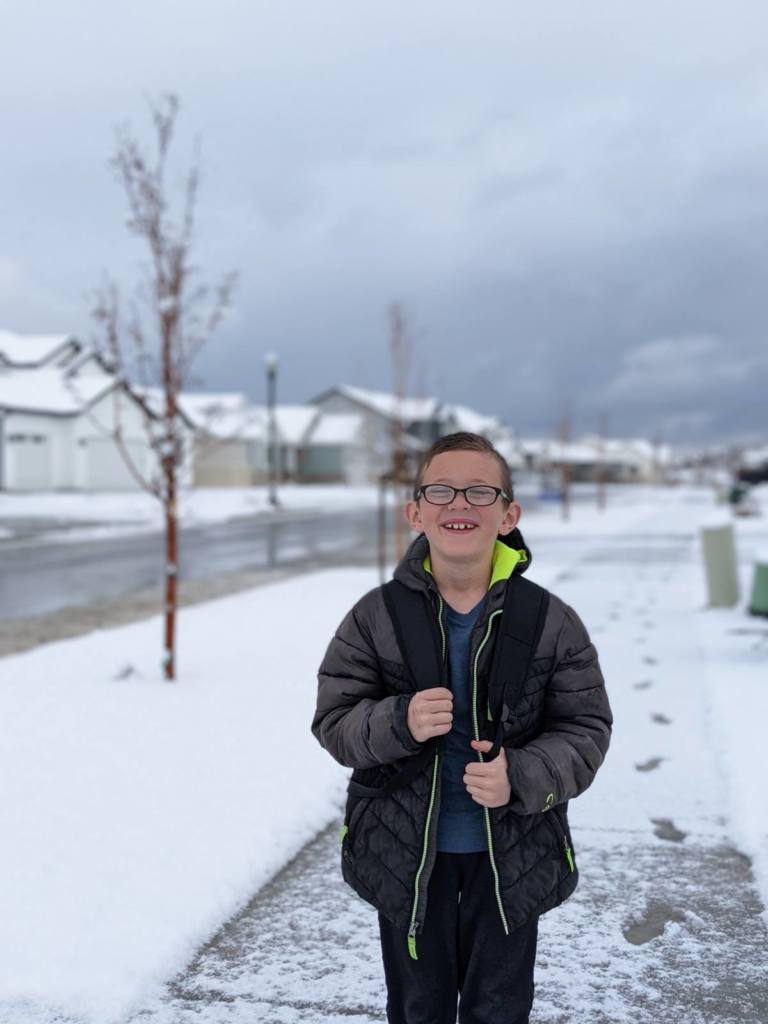 It's a fact: Kids need a lot of physical activity. To be precise, they need "an hour or more of moderate-to-vigorous intensity physical activity each day," according to the CDC. In fact, physical activity helps with developmental milestones, academics and social skills. To learn more about the advantages read our blog, Why Your Kids Should Be Walking And Biking To School.
Kyra recognizes some of these benefits in her kids. "I love that the walk to the bus gets them outside and moving," she said. "It also helps them to be responsible for getting ready to go and leaving on time- to be sure to make it to the bus stop on time."
It's safe to say Safe Routes is definitely on the list of things to do with your kids in Utah, and we'd like to extend our appreciation to Kyra for offering her parenting point of view. If you'd like more information on how to get started in the Walk & Roll Challenge, visit our website. There are still two more months to participate this school year! And, if you want tons of fun ideas for you and your kids, give Kyra a follow on Instagram.