Summertime means outdoor activities, and even though we are still practicing social distancing, there are still ways to get out. As a parent, you know that children love to express themselves which helps build their cognitive and social skills. Combining their creativity with spreading joy to people they care about, gives you the perfect activity. Here are some activities that your whole family can enjoy:
Rock Painting and Hiking/Walking
Over the past few years, painting rocks has become a phenomenon. It's a new form of treasure hunting with a positive message that helps develop fine motor skills and encourages children to be active too. The idea is simple, paint something inspiring or cheerful on a rock and leave it for someone else to find. Good places are trails, parks and playgrounds.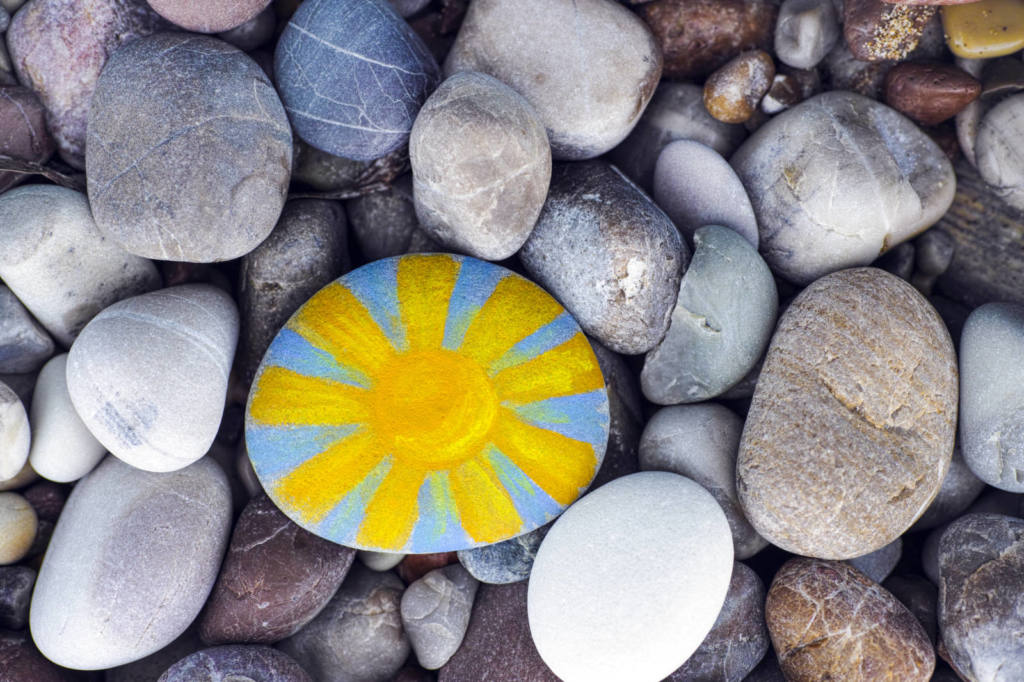 Here's what you'll need
Smooth rocks (from your yard, Amazon or anywhere it's allowed to find and take them)
Paintbrushes
Acrylic paints
Sealer (parents should do this)
Once your rocks have fully dried, go out for a hike or walk and put them out for others to find. Be considerate of where you put the rocks. This project is meant to be kind, so be respectful of our environment and pedestrian areas.
Sidewalk Chalking Your Family and Friends
Using art is a great way to keep your kids from getting into a slump while we practice social distancing. Grab some sidewalk chalk to boost their moods and walk with them to their friend's house or a family member's house and draw a picture for encouragement. It's a good way for your child to be active, creative and help them remember they're an important part of the community.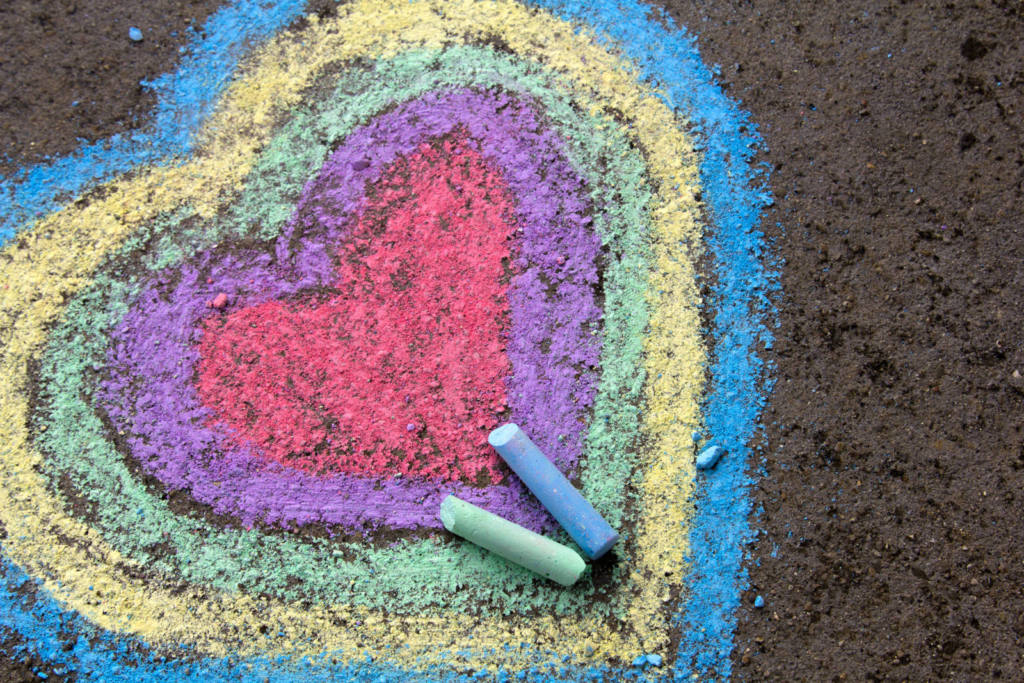 Encouraging your child to express themselves with art gives them an opportunity to build confidence and self-esteem while improving their motor skills and cognitive development.